Metal jacketing
Metal jacketing is installed over insulation in order to mechanically protect and to weatherproof it. It is supplied in coils or rolls for further fabrication, or in roll formed sheets to clad equipment such as boilers, vessels, ducts and stacks. Find our full range of possibilities here.
In order to prevent jacket and pipe corrosion, a factory applied moisture barrier is recommended to be factory applied on the inside of the metal jacketing for all applications.
The emissivity of the surface of a material is its effectiveness in emitting energy as thermal radiation. Emissivity of a surface plays an important role in establishing the insulation thicknesses in cold applications. For this reason, INSU-W-RAPID has developed a series of metallic jacketing solutions incorporating the use of Tedlar® films and fluoropolymer coatings, both on aluminium, stainless steel and aluminized steel.
In addition, Tedlar® films and fluoropolymer/acrylic/polyester coatings enhance aesthetics, and increase corrosion resistance.
Aluminium Jacketing
Aluminium Jacketing is available in a large range of alloys, in accordance with ASTM B209. The most commonly used alloy is alloy 3003.
1000 series
These are essentially pure aluminium with a minimum 99% aluminium content by weight.
3000 series
Alloyed with manganese (Mn) as the main alloying element. Alloy 3003 is alloyed with additional copper (Cu), Alloy 3105 and Alloy 3005 with magnesium (Mg).
5000 series
Magnesium (Mg) is the alloying element, and therefore offers superb corrosion resistance.
Alclad
Alclad is composed of a core layer of 3000 series aluminium, clad on both sides with an aluminium 7072 series layer, which acts as an anode over the entire surface, hence preventing pitting corrosion and prolonging the life of your investments. It is available in Alclad 3003 and Alclad 3004.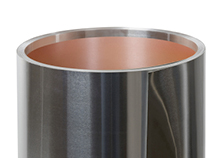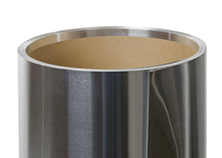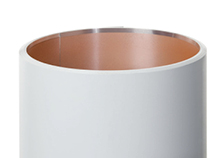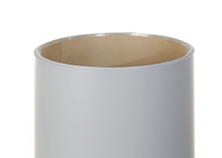 Austenitic (T304 and T316) Stainless Steel Jacketing
Austenitic (T304 and T316) Stainless Steel Jacketing is the material of choice when corrosion resistance and fire protection are required. Usually furnished in a 2B finish.
304 series
Austenitic stainless steel alloyed with nickel and chromium
316 series
It has essentially the same material make-up as Type 304, but with the addition of molybdenum. This addition increases corrosion resistance, particularly against chlorides and industrial solvents. In saline environments, the use of T316 is recommended due to this addition.
Field experience, test and theory provide evidence that a moisture barrier on stainless steel jacketing contributes to preventing galvanic corrosion of steel piping and equipment.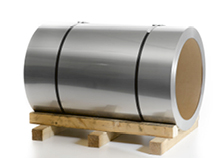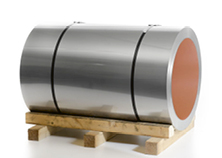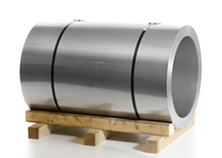 Aluminium Zinc Coated Steel (Aluzinc®/Galvalume®)
This is a flat carbon steel product coated on both sides with an aluminium-zinc alloy. The coating is composed of 55% aluminium, 43.4% zinc and 1.6% silicon and applied by means of a continuous hot dip galvanizing process. It exhibits superior corrosion resistance when compared to hot dip zinc coated steel.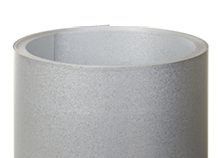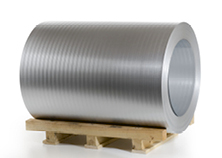 Aluminized Steel
ASTM A463 describes two types of aluminized steel. Aluminized Steel Type 1 is a flat carbon steel coated with an aluminium-silicon metallic layer. Aluminized Steel Type 2 incorporates a layer of commercially pure aluminium.
Type 1
Coating comprises of an aluminium-silicon layer containing 5 to 11% silicone. Intended for use in heat resistant applications. Exhibits poor corrosion resistance in neutral salt spray tests when compared to Type 2, especially in the silicone phase in an aluminium surrounding. Typically coil coated on both sides to improve emissivity and corrosion resistance.
Type 2
Coating comprises a commercially pure aluminium. A coating weight of 300 grams per square meter, including both sides is industry standard (T2M-300)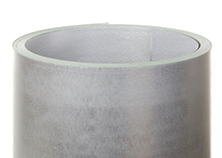 Corrugated and profiled sheets
All metallic jacketing materials can be rollformed into corrugated or trapezoidal sheets